According to a NY Times interview with Ms. Husler, she said her boss tasked her with specific instructions to find things wrong. "I was kind of his hit man," she said. Ms. Husler went on to say that Mr. Patel considered his own interests when determining which stores were to be sent into arbitration.
A Bite Of The Sandwich From Both Ends?
By Gary Occhiogrosso – As seen in Forbes.com
Like a "Player/Manager" of a baseball team, there are often conflicts that never seem to settle and resolve. The recent news that Subway, and it's "Development Agents" are allegedly "pushing out" other smaller Subway operators is not unlike the player/manager deciding to bench a good teammate so he can get more playing time. As a 35-year veteran of the franchised restaurant industry, I know I am not alone in my opinion. You can't play both sides of the fence then expect not to run up against motives that may sometimes appear to be questionable.
Subway has grown to its behemoth size by employing a program whereby some franchisees are also sales agents and operational support personnel for the parent company. They are titled "Development Agents." On the surface, it seems like a good idea. It seems to make sense to appoint brethren franchisees to help build out territory by recruiting new owners and then assist them in setting up their shops and growing their business.
Cutting the Sandwich Business Into Pieces
Subway divides its roster of sandwich shops into more than 100 regional territories. These territories are controlled in part by a development agent. The development agents are responsible for recruiting new franchisees and finding & approving buyers for existing shops. As compensation for this sales effort, they receive a portion of the upfront franchise fee for a new shop or transfer fee if it's the sale of a current location.
Also, for a share of the company's royalty fee, they are obligated to visit shops and conduct shop audits focused on operational compliance. This inspection task is carried out through the use of inspectors — known as field consultants. The question of conflict comes up when you consider that many of the development agents are also franchisees themselves. As this is the case, it's hard to separate the idea of running their own shops, and be responsible for inspecting shops which directly compete with them. The question of motive grows more plausible when you add in the fact that these development agent's shops are self-inspected by their own paid staff members.
Is Rapid Growth Always a Good Thing?
Consider the history of Subway's voracious appetite for growth and the lack of exclusive territories granted to their franchisees. In my opinion, all franchised units regardless of the brand, should have a protected territory. These protections help prevent the parent company from encroaching on the trade area of an existing operator and hurting their sales. This protection is not the case with many Subway franchises. There is not exclusive territory protection. The location of a new shop is at the discretion of the company. So it should come as no surprise that the brand has overdeveloped in certain territories. These saturated markets are at a point of sales cannibalization. Mr. Deluaca's dream of 50,000 Subways has now left some franchisees feeling like their local development agents are pushing them out of business to gain market share for themselves.
Case in point, as reported in the NY Times, Subway franchisee Manoj Tripathi felt that someone had a vendetta against him. The 20-year franchisee noted that each time the inspector arrived, she would find more and more minor infractions. Things like fingerprints on the doors or vegetables cut incorrectly or the wrong soap in the restrooms. On one visit, Rebecca Husler, the Subway inspector who worked for Chirayu Patel, a Development Agent in the Northern California region, noticed that a single light fixture needed a new bulb. Mr. Tripathi replaced the bulb before she left; nonetheless, it was a violation. Mr. Tripathi wasn't overreacting to his feeling of being set up to fail, as it turns out within a year he was terminated, and he lost his shop.
According to a NY Times interview with Ms. Husler, she said her boss tasked her with specific instructions to find things wrong. "I was kind of his hit man," she said. Ms. Husler went on to say that Mr. Patel considered his own interests when determining which stores were to be sent into arbitration. Mr. Patel made it "very clear that his stores were to pass" and that "the people he wanted out of the system were to fail out of the system." she said in the interview. The light bulb incident gave her pause to say, "We're ruining these people."
Systemic or Isolated?
One of the people on the company side of this debate is Don Fertman. Mr. Fertman is Subway's chief development officer and a veteran of the company for 38 years. He claims development agents owning restaurants helps give them "a better understanding of all aspects of owning a small business." He went on to explain that the company reviews the agents' work and expects them to uphold ethical standards, dealing with violations "on a case-by-case basis." He continued by saying, "Our business development agents are well-respected members of our business community," he said. "And when we hear these allegations, I would say that they are false."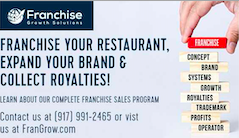 My takeaway is not this stunning revelation of alleged unfair business practices, but instead that it's taken this many years to consider that Development Agents competing with other franchises might abuse their position when auditing competing shops in their region. As a former franchisor and development consultant, I do see merit for brands to use the development agent system. I believe there needs to be a robust system of oversight by the parent company to prevent abusive business practices by development agents. This is not to say that Subway corporate hasn't developed a system of checks and balances, but the allegations from its franchise community leave one to wonder how vigorously it is employed.
Given the number of Subway units in the USA, this may only be the beginning from Subway franchisees who feel Subway is taking a bite out their business.