Our guest contributor, James A. Meaney shares his insights on why franchisors should seek mediation when settling disputes with franchisees. saving costly legal fees not only benefits both parties but often times leads to a better outcome.
Why I Love Mediation and You Should Too!
By James A. Meaney – Franchise Attorney
The majority of franchise agreements that I come across or create these days have a mediation clause. For those of you who have no clue what I'm talking about, when a dispute arises, the disagreeing parties have only a few options: do nothing, file a lawsuit, go to arbitration, or sit down and try to work it out a/k/a MEDIATION.
Avoid spending a fortune
This is not the first time I have addressed this important topic and you can find earlier posts here. And, full disclosure: I serve as a mediator when selected by the parties or their counsel. But, here is why I love mediation and you should too! To help your clients or your company resolve disputes before spending a fortune.
Litigation and arbitration can burn up a very large sum of money. Remember it is a battle. The courtroom or the arbitration room is the battleground and counsel are the warriors. Let's not get too carried away here but some of these disputes run from tens of thousands of dollars to over hundreds of thousands of dollars.
WORK TOGETHER
Mediation is a process that allows parties to work together, usually with the help of a trained and experienced mediator (often a lawyer but not universally), to settle a dispute before an action is filed and sometimes after. Mediators come in all types (ex. commercial law, domestic disputes) and styles (ex. objective neutrals, aggressive, evaluative). But the hallmark of an effective mediator is keeping the parties engaged, keeping them talking and negotiating. Also, an astute mediator may offer "creative" solutions that the parties did not consider.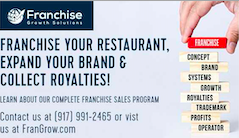 So counsel, if you have a long-standing client, wouldn't you want to save them time and money? Wouldn't it be the best advice you can provide under the circumstance? Besides, litigation or arbitration is always on the table but why not think of it as a last resort? Company officials or franchisees, not only could you save those precious funds, but you may find a solution that preserves the relationship. The earlier you seek resolution, the more latitude you have.
Of course some disputes cannot be resolved through mediation but, even when there is a small chance of resolution, it seems like a wise investment. And, as any commercial lawyer knows, whether a litigator or transactional lawyer, serving our clients' needs is our top priority.
About The Author:
James A. Meaney is an Attorney on the Zaino Law Team. Zaino Law Group, LPA, in Dublin, Ohio, serves clients in Columbus, Dayton, Springfield and communities throughout Central Ohio. Our lawyers offer a unique blend of practical advice and a thorough understanding of legal issues. We recognize the importance of being part of a total planning team. Our attorneys consult and work closely with your accountant, your financial planner, your insurance professional and other attorneys in order to provide comprehensive legal counsel.