FRANCHISE MARKETING – DO'S & DON'TS…Today's featured post is courtesy of Harold Kestenbaum. Harold is one of the Top Franchise Attorneys in the country. He works exclusively with franchisors and has been involved in some of the most important franchises ever launched such as Sbarro, Ranch *1 and Five Guys. In this "double article" Harold shares his insights on franchise marketing and recruiting new franchisees.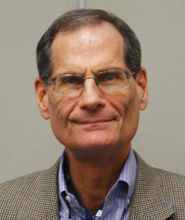 The Dos and Don'ts of Franchise Marketing Materials
By Harold Kestenbaum
As an entrepreneur, it can often be worth your while to consider franchising your business. When you have a great product or service, franchising is an excellent way to create a new revenue stream, while increasing brand awareness. As with any new venture, the key to successfully franchising your business is laying the groundwork for a thriving enterprise. This begins with your franchise marketing materials.
Your franchise marketing materials are the key to attracting like-minded individuals to work with your business and grow your brand. It is important to remember though, that you must be careful with what you do and don't say in these documents, as you want to remain legally compliant and truthful in your endeavor.
DO explain your brand, mission, and infrastructure. In your franchise marketing materials, it is vital to explain who you are as a company, how you operate, and why someone should want to work with you.
DON'T promise your franchisees any specific profits or financial gain. Since every market is different, it is important to refrain from making promises about a franchisee's total profit or financial gain from buying into your business.
DO set the right restrictions. Your marketing materials should establish policies you have on hiring, training, proprietary processes, etc. but it should also allow the franchisees some freedom to make the business their own.
DON'T neglect to screen franchisees. Just as you would interview potential new hires for your location, you will want to screen franchisees once they have inquired about this opportunity. You want to build a network of people dedicated to your brand and mission.
======================================================
Franchise Marketing Materials 101: Establishing Your Recruitment Website
By Harold Kestenbaum
When you have made the decision to franchise your business, you will want to put a lot of time and money into your franchise marketing materials, especially at first. In order to grow your brand and find potential franchisees, these marketing materials must be appealing, straightforward, but also compliant with the law. As you begin working on your marketing materials and franchise recruitment website, it is important to work with a seasoned franchise attorney and remember these key tips.
Register your franchise: Before advertising your franchise to a particular state, it is important to know that many states require a franchise to be registered prior to the sale of any franchise location, but also any offer of franchise. This means you must take care of all necessary registration before launching your website in a given state or sending out marketing materials.
Understand the laws of advertising: Not only do you have to account for the franchise laws that apply to your business, but you also have to consider the other laws which affect advertising. These can include intellectual property laws, unfair competition laws, and deceptive trade practice laws. Your franchise attorney can review all marketing materials to ensure that you are not infringing on any other company's rights and that you are in full legal compliance.
Provide clear, accurate information: To successfully gain leads from your website and marketing materials, it is critical for franchisors to provide clear, accurate information which provides potential buyers with enough evidence to make a purchase decision. This information should outline the requirements for buying into the franchise, as well as the type of support franchisees will receive once they are a part of the program. You will want to avoid words and phrases such as success and profit, so as not to mislead buyers about their expectations of buying into your franchise. You want to give franchisees truthful information, without making any specific claims about financial earnings, especially since every market is different.
Stay consistent: In all your marketing materials, you want to stay consistent in the way you represent your brand. You will want to avoid making promises that you cannot fulfill once a buyer signs a contract and purchases a franchise under your name. By staying consistent in all your content, you can avoid potential legal roadblocks down the road.
========================================================
About the Author
HAROLD L. KESTENBAUM is a franchise attorney who has specialized in franchise law and other matters relating to franchising since 1977. From May 1982 until September 1986, Harold served as franchise and general counsel to Sbarro, Inc., the national franchisor of more than 1,000 family-style Italian restaurants and, was a director from March 1985 to December 2006. From September 1983 to October 1989, he served as president and chairman of the board of FranchiseIt Corporation, the first publicly traded company specializing in providing business franchise marketing and consulting services and equity financing to emerging franchise companies, which he co-founded. Harold has authored the first book dedicated to the entrepreneur who wants to franchise his/her business, called So You Want To Franchise Your Business. It is a step-by-step guide to what a businessperson needs to know and do to properly roll out a franchise program. Harold's book is available at major book stores and on Amazon.com or you can click here for more info on his book So You Want to Franchise Your Business.