Photo by AbsolutVision on Unsplash
MasterMind Minutes is the Webcast that shares expert business information in Minutes Not Hours. Each edition runs approximately 10 to 15 minutes and features an expert guest covering one question. The entire series is posted and updated several times a week on this page so you can binge watch back-to-back "episodes". Three to five new editions are added each week so keep coming back to view the experts on an insightful topic that is sure to help you build, grow and run your business.
www.franchisegrowthsolutions.com

WHAT ARE THE FRANCHISE BRANDS THAT ARE DOING WELL DURING AND WILL DO WELL AFTER THE PANDEMIC? – Today's guest is Lance Graulich
Lance is the founder & CEO of ION Franchising, an industry leading franchise consulting and development group, that represents over 500 franchise brands & business opportunities within 90 categories. Lance helps prospective entrepreneurs find their perfect franchise for FREE.

ARE YOU OVERLOOKING POTENTIAL MONEY SAVING CHANGES IN THE FEDERAL TAX LAWS THAT WERE INCLUDED IN THE COVID STIMULUS BILLS? – Today's guest is MICHAEL IANNUZZI
Michael Iannuzzi is a partner and co-leader in Citrin Copperman's franchise practice providing a variety of services to a wide spectrum of clients within the franchise community.

GROWING YOUR FRANCHISE COMPANY POST COVID-19 – Today's guest is Harold Kestenbaum.
Harold is a franchise attorney who has specialized in franchise law and other matters relating to franchising since 1977.

WHY DO FRANCHISEES FAIL – Today's guest is Tom Scarda, CFE, Founder & CEO of the Franchise Academy, Best selling author and Podcaster.
================================================================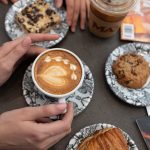 MATTO FRANCHISE
A Revolution is Brewing
LEARN MORE HERE:
https://www.mattofranchise.com/
=================================================================

HOW ARE BANKS RESPONDING TO LOANS FOR NEW BUSINESSES?
Today's guest is Reginald Heard – Founder and CEO of Bankers One Capital.

HOW ARE YOU MARKETING AND GETTING THE WORD OUT THAT YOUR BUSINESS IS GETTING READY TO REOPEN? Laura Skulman, Director of Marketing and Events for B&D Burgers in Savannah Ga.

HOW FRANCHISORS ARE CREATING A DIGITAL STRATEGY AS THE ECONOMY OPENS UP – Today's guest is Aubree Coderre, National Sales Manager at C-Squared Social.

Stephen McCluskey Insurance Expert – Discussing what you can do if your Insurance Company is not paying business interruption insurance due to Covid 19 closure

Michael Einbinder – Founding Partner of Einbinder and Dunn, a Law firm focusing on the needs of franchisees and franchisors
===============================================================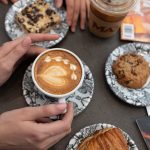 MATTO FRANCHISE
A Revolution is Brewing
LEARN MORE HERE:
https://www.mattofranchise.com/
================================================================

OPPORTUNITIES TO OPEN A RESTAURANT NOW! Today's guest is David Simmonds – Commercial Rental Expert –

Doug Smith… He is the Director of Sales for ROI Experts