How a Franchise Brand Can Become a Top-Performer
By Ed Teixeira.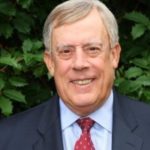 VP Franchise Development FranchiseGrade.com , Author, Franchise Expert, MA Economics, Industry Partner of Stony Brook University Center of Entrepreneurial Finance, Pace University Lubin School of Business Advisory Board
For a franchise brand to become a top performer, franchisors must adhere to certain operating principles. One of the most important ones is to grow the number of franchise locations to promote the franchise brand. In the case of certain well-known franchise brands, system size alone doesn't always convert to a top performing franchise brand.
Franchisors that want their franchise to be recognized as a top brand need to follow a set of building blocks that can serve as the foundation for a successful franchise system. Utilizing these building blocks will strengthen the franchise program, provide its franchisees the best opportunity for financial success and help establish the franchise brand as a top performer.
1. Equitable franchisee ROI must be a priority
The foundation of the franchise program operationally and financially must provide franchisees an opportunity for success that does not require extraordinary performance. If franchisees follow the franchise program and do not earn an ROI commensurate with their original investment, then the franchise may be flawed.
2. If the franchise program is flawed, then it must be fixed
Franchisors should adjust a franchise program that isn't "working." There is no reason why a royalty or advertising fund contribution can't be changed. If certain products or services aren't successful, then find alternatives. Conduct franchisee surveys to measure franchisee satisfaction levels.
3. The franchisor must control the franchise sales process and adhere to its ideal franchisee profile
Establish a franchisee profile and if franchise candidates don't fit this profile say no! If the franchisor utilizes brokers, the franchisor must maintain control over the franchise sales process.
4. Be transparent with prospective franchisees
Provide prospective franchisees full disclosure about the franchise opportunity and what's needed to be successful. The franchisor sales staff should act as more consultant and less salesperson.
5. Franchisor leadership must be engaged in the franchise operation
Franchisor leadership should be accessible and involved in the franchise operation, so they are aware of franchise system performance. There shouldn't be surprises when it comes to franchisee performance.
6. Franchisee input should be solicited for important operational and marketing strategies
Significant changes or alterations to franchise operations and marketing, should involve the franchisees. This can be done using the FAC, advertising committee or other representative body.
7. New products and services should be evaluated and measured by franchisees before introduction
The franchisor should test new products, services or equipment in representative franchisee locations before introducing them. This process leads to objective and credible results that will earn the franchisees buy-in.
8. Obtain financial results from franchisees on a regular basis
Use franchisee financial statements to identify individual and collective franchisee performance. A lack of important financial information prevents a franchisor from knowing which franchisees are profitable and which are not.
9. Uphold and protect the integrity and standards of the franchise program
It's critical that the franchisor uphold the standards of the franchise. The franchisees that follow the program deserve it and the customers that use the product or services provided by the franchisees are entitled to consistency. Franchisors that don't protect the brand are not respected by their franchisees.
10. Invest in franchisee training and support
Top notch franchisors have viable and effective training programs. Training and support don't end with start-up franchisee training but should be a continuing activity. When franchisor staff identifies weaknesses in the execution of franchisee operational practices the Training Department should implement programs to address these problems.
To build a top- performing franchise program franchisors can use these 10 building blocks, which requires implementing policies, practices and procedures to improve franchisee performance and success.
=======================================================
Learn more about the author and Franchise Grade:
Ed Teixeira.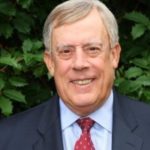 VP Franchise Development FranchiseGrade.com , Author, Franchise Expert, MA Economics, Industry Partner of Stony Brook University Center of Entrepreneurial Finance, Pace University Lubin School of Business Advisory Board