You have used the franchise system, brand, and people to build your business. Don't be afraid to use them to exit.
They have a critical interest in a successful transition. Use them to help you close the deal.
In today's post, Tom Spadea, Founder and Partner in Spadea-Lignana Franchise Law shares his thoughts on the best way to sell your existing franchise business. As you might imagine there are steps that you need to be aware of while moving through this process. Working with your franchisor is just one way to expedite and ensure a smooth transition. Selling your business is a big decision. If you've worked with the end in mind then it should be a payoff, not an act of desperation. The payoff after years of smart work should be reflected in the multiple paid on EBITDA from an eager buyer who sees value. One thing I'll remind you; Buyers want "potential" but they don't often actually pay for it. Smart buyers will pay based on a specific set of guidelines to determine "valuation" or "enterprise value" which directly equate to selling price and price paid. This article explores best practices and tips when selling your franchise.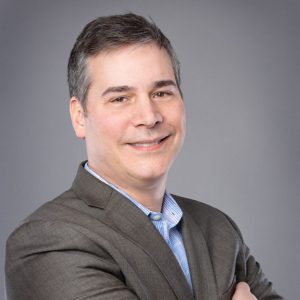 Where Do I Start if I Want to Sell My Franchise or Buy an Existing Franchise?
By Tom Spadea – Spadea Lignana Franchise Law
If you have made the decision that now is the time to exit a franchise, you need to accomplish three critical things before placing your business on the market. If you are interested in buying an existing franchise, it's also important to understand these three factors because it can affect how you move forward.
1. Discuss Future Plans
First, you should discuss with your franchisor what your plans are. All franchise relationships eventually come to an end. You are probably not the first and won't be the last franchisee to exit the system. You have used the franchise system, brand, and people to build your business. Don't be afraid to use them to exit. They have a critical interest in a successful transition. Use them to help you close the deal. If you have a specific reason why you think telling the franchisor will compromise your exit, then you should discuss that with your franchise attorney. If you don't have an attorney that you are comfortable working with, please give us a call for a free initial consultation at 215-544-2452.
2. Gather Documentation
Second, you need to gather documentation and clean up any inconsistencies, errors or omissions in your paperwork. The list is extensive and you can never have too much documentation. Buyers will take lack of documentation or documentation they have to fight to get as a sign of trouble and it will break down the trust between you. Not only will it potentially affect your value, it will cause unnecessary delays.
In a small business transaction, the trust between the buyer and seller is critical. Without trust, the deal will not happen. The way you can build trust is by having all the documents readily available for any buyer who is serious about making an offer. You need to tell a story to the buyer, and that story has to be validated by documentation.
Read the entire article here: https://www.spadealaw.com/franchise-law/buying-or-selling-an-existing-franchise
===================================================
About Tom Spadea
Tom Spadea spent more than 15 years in corporate and entrepreneurial positions before completing law school at Temple University's Beasley School of Law. His undergraduate degree is in finance from Marquette University, where he graduated Cum Laude. Tom is a Certified Franchise Executive (CFE), a non-legal designation earned from the International Franchise Association. He has also been named a "Legal Eagle" by Franchise Times, a distinguished award recognizing Tom as a leader among his peers in franchising.
Tom is the founding member of the Philadelphia Franchise Association and is the current President and Chairman. The Philadelphia Franchise Association holds quarterly networking and educational meetings, bringing together franchisors, franchisees, and suppliers.
Read more about Tom here: https://www.spadealaw.com/attorney-profiles/tom-spadea
===================================================
If you're considering selling your business or buying a business contact Franchise Growth Solutions.
We can help you sell you business quickly and at the highest possible price.
Contact: [email protected] and visit: www.franchisegrowthsolutions.com. We can help!