"In sales, it's not what you say; it's how they perceive what you say."
– Jeffrey Gitomer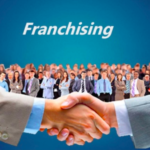 SELLING & AWARDING FRANCHISES
By Gary Occhiogrosso – FMM Contributor
Selling on every level is the principal work in any franchise organization in order to grow your franchise business. Whether it's selling new franchises or creating systems to support your franchisees to grow their sales or selling your goals to investors, there's no business on the planet that exists without sales.
Have you given thought to the logistics? How do you intend to quickly respond to all the incoming calls, make follow-up calls and address all the prospects questions? How will you ever conduct discovery days, tour prospects to operating units or spend the needed hours to address their fears, concerns and objections? How will you manage your CRM, keep past inquirers in the loop or create buzz that may initiate new buyers and motivate past inquirers to take action now.
A consistent, timely sales effort rules the day. That's our specialty… We sell! We make the initial contact, we qualify the prospect, guide the candidate through the application process, do the store visits, conduct the meetings & the numerous follow-up calls, the discovery day and work with the prospect each step of the way. You, the Franchisor can stay focused on building the operational side of your business.
One of the most important aspects regarding the franchise sales process is to practice timely response time and create value in the system. That comes from totally dedicated time & focus to the sales process, carefully planning a sales funnel that uses decades of experience, successful track record, industry credibility and franchise industry specific "know how".
The various steps and numerous hours it takes to close a franchise sale are not something any startup or emerging franchisor should even be thinking about doing on their own.
There is no organization like Franchise Growth Solutions that offers not only a franchise consulting program but also earns its keep by selling franchises for you. It's our "success-based" upside to offset the low fees for all the other services FGS provides.
———————–
About the Author:
Gary Occhiogrosso is the Founder of Franchise Growth Solutions, which is a co-operative based franchise development and sales firm. Their "Coach, Mentor & Grow Program" focuses on helping Franchisors with their franchise development, strategic planning, advertising, selling franchises and guiding franchisors in raising growth capital. Gary started his career in franchising as a franchisee of Dunkin Donuts before launching the Ranch *1 Franchise program with its founders. He is the former President of TRUFOODS, LLC a multi-brand franchisor and former COO of Desert Moon Fresh Mexican Grille. He advises several emerging and growth brands in the franchise industry. Gary was selected as "Top 25 Fast Casual Restaurant Executive in the USA" by Fast Casual Magazine and named "Top 50 CXO's" by SmartCEO Magazine. In addition, Gary is an adjunct instructor at New York University on the topics of Restaurant Concept & Business Development as well Entrepreneurship. He has published numerous articles on the topics of Franchising, Entrepreneurship, Sales, and Marketing. He was also the host of the "Small Business & Franchise Show" broadcast over AM970 in New York City.
————————————-
ABOUT FRANCHISE GROWTH SOLUTIONS, LLC
Franchise Growth Solutions, LLC is a strategic planning, franchise development and sales organization offering franchise sales, brand concept and development, strategic planning, real estate and architectural development, vendor management, lead generation, advertising, marketing and PR including social media. Franchise Growth Solutions' proven "Coach, Mentor & Grow®" system puts both franchisors and potential franchisees on the fast track to growth. Membership in Franchise Growth Solutions' client portfolio is by recommendation only. www.frangrow.com
Contact: [email protected]