Photo by freestocks.org
Our friend and franchise expert Ed Teixeira interviews Peter R. Taffae, MLIS, CFE and Managing Director Executive Perils, Inc. on the topic of Cyber Security Claims and Sexual Harassment claim that all employers need to protect themselves against.This important topic has faded from the mainstream ews media but remains a real problem that employers need to focus on…
Franchises Need To Protect Themselves From Increased Sexual Harassment And Cyber Security Claims
By Ed Teixeira – Chief Operating Officer of Franchise Grade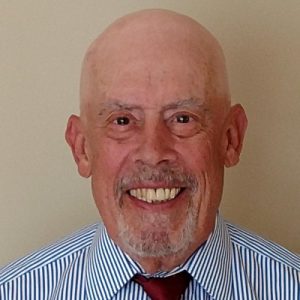 After hitting a two-decade low in 2017, sexual harassment complaints to the Equal Employment Opportunity Commission increased by more than 12 percent from last year. The federal agency has also been aggressive with litigation this year, filing 41 sexual harassment lawsuits so far, up from 33 in 2017. At the same time, cyber-crimes which involve the theft of personal information has cost some companies millions of dollars in damages to its reputation and from monetary claims.
Employer Liability Claims Increase
Over the course of this year, stories of sexual harassment have dominated the headlines. In what USA Today dubbed the "Weinstein Effect," various sized companies have witnessed employees take part in the #Me To movement. This increased focus on sexual harassment has created a surge in protests, discrimination lawsuits, and government investigations, with almost no industry being immune, including a recent demonstration against McDonald's franchise locations. Regardless of whether a sexual harassment allegation has merit, these claims can cause a company significant damage to its brand and sales. Seven in 10 human resource professionals said they believe sexual harassment complaints at their workplaces will likely be "higher" or "much higher" in 2018 compared to previous years.
A poll by the Human Resource Certification Institute found that "63 percent of HR professionals said that acts of sexual harassment "occasionally" or "sometimes" occur in their workplaces and 30 percent said that such acts "frequently" occur. Only seven percent said that such acts "almost never" or "never" occur." The trend toward more sexual harassment lawsuits appears to continue as the EEOC increases efforts to crack down on sexual harassment. The EEOC has launched online access for employees to file harassment charges from their homes, with the EEOC.
Employment-related risks can represent the most damaging exposure to a franchiser. Claims involving sexual harassment, wrongful termination or discrimination, from a current or former employee can potentially cause irreparable damage to a franchise brand and reputation resulting in significant financial cost.
To gain more insight into employer liability and especially sexual harassment claims I spoke with Peter R. Taffae, MLIS, CFE and Managing Director Executive Perils, Inc. In 2014 they introduced a management liability policy, FranchisorSuite®, designed for the unique needs of Franchisors.
Q. How extensive are employer liability claims?
A. Companies of all sizes and industries have been affected by a surge in employment-related litigation and rising legal damage awards.
Q. What can be done to mitigate those risks?
A. Be sure that franchisers, franchisees and their employees are properly trained to understand the risks of sexual harassment, unlawful terminations, and discrimination claims. Have the proper procedures and protocols in place and have financial protection.
Q.What does the future hold for sexual harassment claims?
A. The threshold has been raised for what is appropriate in the workplace. This means that the expectation for proper employment practices is higher. Some experts believe that it will take 10 to 15 years to reverse the trend as current middle age retirees are replaced by today's younger generation.
Q. Any other threats that franchises face?
A. One area related to the franchise industry that doesn't receive a lot of coverage is cybersecurity. Every state has primary notification laws, which that when there is a breach of a customer's personal data, the company or franchiser must notify every customer. In addition, there is no statute of limitations regarding these crimes. For example, if I purchased a meal at a franchise location 10 years ago and their system was hacked, and my personal information was stolen, that franchise is liable.
Franchise restaurants process so many credit cards and have the extensive point-of-sale equipment, that they are vulnerable to data theft. Websites, Wi-Fi and digital kiosks represent additional threats. Any franchise which does any of the following is at risk for a cyber-attack; Accepts credit cards, handles or views private information of employees or customers electronically, has Wi-Fi or conducts a portion of their business online.
It's important that each component of the franchise industry be prepared to protect themselves from the threat of employer liability and cybersecurity claims.
===================================================================
About the Author:
Ed Teixeira is Chief Operating Officer of Franchise Grade and was the founder and President of FranchiseKnowHow, L.L.C. a franchise consulting firm. Ed has over 35 years' experience as a Senior Executive for franchisors in the retail, healthcare, manufacturing and software industries and was also a franchisee. Ed has consulted clients to franchise their existing business and those seeking strategic solutions to operational, marketing and franchise relations issues. He has transacted international licensing in Europe, Asia, and South America. Ed is the author of Franchising from the Inside Out and The Franchise Buyers Manual and has spoken at a number of venues including the International Franchise Expo and the Chinese Franchise Association in Shanghai, China. He has conducted seminars, written numerous articles on the subject of franchising and has been interviewed on TV and radio and has testified as an expert witness on franchising. He is a franchise valuation expert by the Business Brokerage Press. Ed can be contacted at [email protected]