Each episode runs approximately 20 to 25 minutes and features an expert guest covering one question. The entire series is posted & update on this page so you can binge watch back-to-back "episodes". New episodes are added each month so keep coming back to view the experts on an insightful topic that is sure to help you build, grow and run your business.
Photo by AbsolutVision on Unsplash
www.franchisegrowthsolutions.com
================================================
POSITIONING YOUR BRAND TO WIN, DETERMINING TRENDS INFLUENCING YOUR INDUSTRY, ANALYZE + ACT
MasterMind Minutes – One Guest – One Question – One Expert Answer in Minutes not Hours. Today's Guest is Shelly Sun.
Shelly Sun is the CEO and Founder of BrightStar Care a national home care and medical staffing franchise with more than 365 locations that provide medical and non-medical services to clients within their homes, as well as supplemental care staff to corporate clients. Shelly is a dynamic and forward-thinking leader passionate about helping aspiring entrepreneurs become successful business owners. Shelly grew BrightStar Care from a local business to a $639M national enterprise. By franchising the concept, she was able to diversify & localize the brand's operations, positioning franchisees to become prominent business owners. In 20 years, BrightStar Care has grown to over 365 locations, becoming the provider of choice for thousands of clients nationwide.
Shelly is also a well-known leader within the global franchising industry, serving as the 2017-2018 Chairwoman of the International Franchise Association (IFA), a top 25 association. Shelly was named IFA 2009 Entrepreneur of the Year and is a Certified Franchise Executive. Shelly published her first book in 2011, Grow Smart, Risk Less, where she discusses her journey as an emerging franchisor through growth, lessons, and game-changing ideas. Shelly and BrightStar Care were featured on an episode of CBS' Undercover Boss, as the first franchise brand ever chosen on the show. Harvard Business School has written a case study about BrightStar Care's expansion under Sun's leadership. Prior to founding BrightStar Care, Shelly was a Certified Public Accountant and held executive positions with United Airlines, CNA Insurance, and BlueCross BlueShield.
An innovative, forward-thinking trailblazer, Shelly is focused on driving results, building a strong culture, and delivering the highest quality care by building a network of like-minded small business owners to activate her brand vision. Shelly's strategic mindset to innovate, create new opportunities, and increase her brand's market share drives brand growth and performance.
Learn more about Shelly and Bright Star: https://www.brightstarcare.com/
Contact Gary: [email protected]
Visit: www.frangrow.com
================================================
IS A MYSTERY SHOP PROGRAM VITAL TO YOUR CUSTOMER'S EXPERIENCE AND YOUR SUCCESS?
MasterMind Minutes – One Guest, One Question, One Expert Answer in Minutes not Hours.Today our guest is Kurt Eddins.
Kurt is the Owner and President of 360 Relay (formerly known as 360 Intel and Goodwin Hospitality over the last 20 years). 360 Relay provides an array of services centered on gathering various types of customer feedback, with mystery shopping being the primary service. Their portfolio of clients ranges from national chains all the way down to single units.
Kurt has been involved in the mystery shopping industry going back to his high school years, starting out in the family business setting (known Goodwin Hospitality at the time and then ultimately coming on board full time in a managerial role after graduating from UNH in 2012.
Contact Kurt at: https://www.360-relay.com
Contact Gary at: [email protected]
Visit: www.frangrow.com
==================================
HOW TO MOLD A MINDSET OF SUCCESS IN BUSINESS AND IN LIFE.
MasterMind Minutes One Guest One Question, One Answer. Today my guest is Darrell Bennett. Mr.Bennett is a Harvard Law School alum, former attorney and the founder of The B-Squared Global Group and creator of the Kingdom Wealth Circle, who has helped more than 100 business owners create more than $10M in profit and has sizable equity stakes in dozens of profitable enterprises.
Also known as The Comeback King, for his Voice, his personal story and his work helping people turnaround negatives into positives, Darrell has helped more than 100 people launch their business dreams.
In 2022, Darrell turned his personal memoirs, Come. Back. Swinging., into a Mentorship Accelerator, to help people beat the odds and break down barriers in their personal lives and business endeavors.
Contact Darrell via LinkedIn: https://www.linkedin.com/in/darrellbennett/
Contact Gary: [email protected]
===================================
CREATING A UNIQUE EXPERIENCE FOR PEOPLE IN THE PET SERVICE BUSINESS
Today our guest is Michelle Boggs. Michelle is the Managing Partner at MUTTS Canine Cantina, so she oversees MUTTS' brand development and is well connected with the brand's ongoing media and marketing efforts which have been crucial in MUTTS' growth since their 2019 announcement to franchise. She is also the co-founder of McKinley Marketing Partners, a marketing consulting firm based in Virginia.
With her leadership, she has attracted hundreds of franchise leads and presented multiple ways to help position MUTTS as an unrivaled, first-of-its-kind restaurant, bar and off-leash dog park concept. I'm positive she has a wealth of valuable insight to share with your listeners that could help them grow their businesses and position them at the forefront of their industry.
Contact Michelle at: https://muttscantina.com/
Contact gary at: [email protected]
———————————-
HOW TO SUSTAIN GROWTH LONG-TERM VS. JUST SURVIVING TOMORROW.
Master Mind Minutes – One Question – One Question – One Answer in Minutes Not Hours. Today our guest is Ed Quinlan.
Ed is the President of Chem-Dry, part of the BELFOR franchise group. Chem-Dry is the world's leading carpet and upholstery cleaning service with a network spanning 55 countries, serving over 11,000 homes and businesses a day worldwide.
Ed oversees business support services for Chem-Dry's franchisees, including training and business coaching programs designed to improve performance and the implementation of software improvements designed to make business easier and more profitable.
Contact Ed: https://www.chemdry.com/
Contact Gary: [email protected]
Visit: www.frangrow.com
——————————————-
KEY CHALLENGES EMERGING FRANCHISORS FACE AND HOW TO OVERCOME THEM?
Today our guest is Tom Spadea..
Tom is the co-founder and Partner at Spadea-Lignana Law. The firm has offices in Philadelphia and NY and specializes in the areas of: Franchising, Buying or Selling a Business, Lease Negotiation, Litigation, Commercial law and Securities Law
But Tom didn't start out as an attorney. He has a vast entrepreneurial background. He was the co-owner and President of a communications equipment manufacturer where he co-founded a factory in Latin America, successfully created an international sales network in Asia and invented a product for which he was granted a US Patent.
He spent more than 15 years in corporate and entrepreneurial positions before completing law school.
Tom has been named a "Legal Eagle" by Franchise Times magazine, a distinguished award recognizing Tom as a leader among his peers in franchising.
He is also the founding member of the Philadelphia Franchise Association and is the current President and Chairman.
Contact Tom at: https://www.spadealaw.com/
Contact Gary at: [email protected]
Visit: www.frangrow.com.
==========================
KEY TIPS FOR FRANCHISEES AND FRANCHISORS ATTEMPTING TO SECURE FINANCING FOR THEIR NEW BUSINESS, LLC
https://youtu.be/PkG_7ydGZ-o
Today our Guest is Beegees Hebert Senior Account Manager
Beegees came to Guidant in 2011, and since then, she's become a small business financing aficionado. Every day, she puts her superior listening skills to good use to become a true advocate for her clients. As an Account Manager, she's committed to helping individuals identify and deploy the financing solution(s) that will help them reach their short- and long-term goals, making the process to funding as smooth as possible.
Beegees also has firsthand knowledge of what it takes to run a small business or franchise. Prior to joining Guidant, she served as the General Manager for a chain of tanning salon franchises, and before that, she was the Sales & Marketing Director for an independent health and fitness business. Today, she uses that experience to relate to clients and provide firsthand advice.
Contact Beegees at. https://www.guidantfinancial.com/abou…
Contact Gary at: [email protected]
Visit www.franchisegrowthsolutions.com
Visit: www.franchisemoneymaker.com
=======================================================
MasterMind Minutes – WHY DOES FRANCHISE EXPERIENCE MATTER?
Our guest today is John Ramsay of Noodles & Company.
With over 28 years of experience in restaurant franchise sales and development, John Ramsay joined Noodles & Company in November of 2020 as the vice president of franchise sales. Prior to Noodles, John most recently held positions in franchise and restaurant growth efforts for Bruxie International and Marco's Pizza Franchising. John's successful career includes the growth of over 900 restaurants across all 50 states and 12 different countries. Having graduated from Virginia Tech University with an architecture degree, his vast skill set came through during his early career positions in design, construction and real estate for brands such as T.G.I. Friday's and Jack in the Box.
A resident of southern California, John and his wife love traveling and spending time with their two kids in their free time.
Contact John at www.noodle.com
Contact gary at: [email protected],
Visit www.frangrow.com
Visit: www.franhisemoneymaker.com
============================

DEALING WITH RESTAURANT SUPPLY CHAIN ISSUES
Our Guest today is Bob Ray, who has been with Margaritas since 1992 in a wide variety of positions, became an owner and board member assuming the role of Chief Operating Officer. The brand also expanded its leadership team to include a star-studded mix of owners and board members with decades of experience managing and growing successful restaurants.
For more information about Margaritas' franchise opportunities, visit www.margs.com/franchising/overview.
Contact Bob at: https://www.margs.com/Contact Gary at: inforwww.frangrow.com
Visit: www.frangrow.com
Visit www.franchisemoneymaker.com
=================================
WHAT ARE THE INNOVATIONS AND KEY DIFFERENTIATORS THAT HAVE LED McALISTER'S DELI TO ACCELERATED GROWTH OVER THE LAST FEW YEARS?
Our Guest today is; Mike Freeman, Chief Brand Officer, McAlister's Deli
Mike has been working with the brand for 13 years and most recently served as vice president of operations.
Mike started as an assistant general manager at the McAlister's Deli in Bossier City, La. He has worked in various operations and training leadership roles.
Contact Mike at:https://www.mcalistersdeli.com/
Contact gary at: [email protected]
visit: https://www.franchisegrowthsolutions….
visit: https://www.franchisemoneymaker.com/
==================================
WHY IS IT MORE IMPORTANT THAN EVER FOR LEADERS TO HONE THEIR LISTENING SKILLS & HOW CAN THEY DO THIS
MasterMind Minutes shares expert business information in Minutes Not Hours.
My guest today is Stephen Kohler. Stephen is the Founder & CEO of Audira Labs. Audira Labs enables leaders, teams and organizations to amplify their leadership through transformational 1:1 executive coaching and, music-infused, experiential team effectiveness workshops.
Contact Stephen at: https://audiralabs.com/
Contact Gary at: [email protected]
https://www.franchisegrowthsolutions….
==============================
MasterMind Minutes INVESTING IN PUBLICLY HELD RESTAURANT COMPANIES -WHAT DID THE PANDEMIC TEACH US?
Today's guest is Roger Lipton – Roger is an investment professional with over 4 decades of experience specializing in chain restaurants and retailers, as well as macro-economic and monetary developments. After earning a BSME from R.P.I. and MBA from Harvard, and working as an auditor with Price, Waterhouse, he began following the restaurant industry as well as the gold mining industry. While he originally followed companies such as Church's Fried Chicken, Morrison's Cafeterias and others, over the years he invested in companies such as Panera Bread and shorted companies such as Boston Chicken.
Contact Roger at: https://www.liptonfinancialservices.com/contact/
Contact Gary at: [email protected]
www.franchisegrowthsolutons.com
=========================
MasterMind Minutes – BIGGEST CHALLENGES FACING A START UP OR EMERGING BRAND FRANCHISORS?
One Guest – One Question – One Expert Answer – Minutes Not Hours
WHAT ARE THE BIGGEST CHALLENGES FACING A START UP OR EMERGING BRAND FRANCHISORS? Today's guest is Evan M. Goldman. Evan is a partner at A.Y. Strauss and serves as chair of the Franchise and Hospitality practice group and co-chair of the Litigation practice group. Evan is a leading expert on franchises, working closely with both franchisor and franchisee clients to draft, negotiate, and register disclosure documents, franchise agreements, and related key documentation. Evan represents franchisor and franchisee clients in dispute categories such as terminations, breach of contract, trademark disputes, fraud claims, employment matters, and enforcement of non-competes.
Contact Evan at:https://www.aystrauss.com/professionals/evan-m-goldman-esq/
Contact gary at: www.franchisegrowthsolutions.com
========================================
========================================
IN THIS TIME OF UNCERTAINTY, PANDEMICS, SOCIAL UNREST AND A TUMULTUOUS ELECTION YEAR, HOW CAN PEOPLE STAY MOTIVATED AND WORK TOWARD A MORE POSITIVE PERSONAL AND COMMUNITY FUTURE?
Today my guest is Jermain Miller, the Founder of MiLL Real Estate and CEO of Jermain Miller Consulting.
Prior to launching MiLL RE in 2015, Jermain carved his way to being one of the top real estate professionals in NYC after being homeless and starting with only 93 cents in his bank account.
He is a best selling author of two and soon to be three books Wake Up and Win and now Wake Up and Live…
You can reach Jermain at: [email protected]
You can reach Gary at: [email protected]
www.franchisegrowthsolutions.com
www.franchisemoneymaker.com
IN THE CURRENT ECONOMIC CLIMATE & LENDING ENVIRONMENT, WHAT ARE BANKS LOOKING AT WHEN CONSIDERING A BUSINESS LOAN.
Today's guest is Reg Byrd.
Reg is the Managing Partner DCV Franchise Group
For over 25 years Mr. Byrd has been a business venture strategist assisting entrepreneurs with a focus on financing, business plan development, financial projections and blueprints for aggressive return on investments. The scope of his work ranges from sole proprietorship businesses to capital intensive Fortune 500 hotel development projects. To date, DCV Franchise Group has served more than 300 franchise systems placing debt for franchisees in the U.S., Puerto Rico, Panama and Canada.
Contact Reg at https://lnkd.in/eDhmeqs
Contact Gary at: [email protected]
Learn more at: https://www,https://lnkd.in/d89cb29
HOW TO EVALUATE A STARTUP OR EMERGING BRAND FRANCHISE WITH ONE OR NO FRANCHISEES?
Our Guest Today is: Ed Teixeira.
Ed has over 40 years of experience in the franchise industry and is the VP Franchise Development for FranchiseGrade.com a leading franchise market research firm. Ed is the author of Franchising from the Inside Out and The Franchise Buyers Manual and has spoken before the International Franchise Expo, Chinese Franchise Association in Shanghai, China and has lectured at the Stony Brook University Business School on Franchising.
Contact Ed at: https://www.franchisegrade.com/. 1-800-975-6101
Contact Gary at: [email protected]
Learn More About Franchising: https://www.franchisegrowthsolutions.com
WHAT SHOULD EMPLOYERS THINK ABOUT WITH RESPECT TO LIABILITY CONCERNING EMPLOYEES GETTING CORONAVIRUS AT THE WORKPLACE?
today's guests are:
Joel Greenwald is the Founder and Managing Partner of Greenwald Doherty LLP, a national management-side employment law firm. Focusing on labor relations and employment law. AND Michael Einbinder is a founding Partner of Einbinder & Dunn. He is a participating member of the American Bar Association Forum on Franchising.
Contact Michael at: [email protected] – Contact Joel at:[email protected]
HOW A COMPANY CAN SUPPORT THE COMMUNITY, ITS EMPLOYEES AND ITS FRANCHISEES IN TIME OF CRISIS – Today's guest is Hector Westerband. Hector is the Founder and CEO of ACAI EXPRESS. He has over 20 years in the hospitality industry. He was introduced to the amazing Acai Stone Fruit. It was there where he started his own Acai Food Truck Called Acai Express in 2013.development.
Acai Express: https://lnkd.in/eESYZ6U
WHAT ARE THE FRANCHISE BRANDS THAT ARE DOING WELL DURING AND WILL DO WELL AFTER THE PANDEMIC? – Today's guest is Lance Graulich
Lance is the founder & CEO of ION Franchising, an industry leading franchise consulting and development group, that represents over 500 franchise brands & business opportunities within 90 categories. Lance helps prospective entrepreneurs find their perfect franchise for FREE.
ARE YOU OVERLOOKING POTENTIAL MONEY SAVING CHANGES IN THE FEDERAL TAX LAWS THAT WERE INCLUDED IN THE COVID STIMULUS BILLS? – Today's guest is MICHAEL IANNUZZI
Michael Iannuzzi is a partner and co-leader in Citrin Copperman's franchise practice providing a variety of services to a wide spectrum of clients within the franchise community.
GROWING YOUR FRANCHISE COMPANY POST COVID-19 – Today's guest is Harold Kestenbaum.
Harold is a franchise attorney who has specialized in franchise law and other matters relating to franchising since 1977. https://youtu.be/OOCXqhGPA_U
WHY DO FRANCHISEES FAIL – Today's guest is Tom Scarda, CFE, Founder & CEO of the Franchise Academy, Best selling author and Podcaster.
================================================================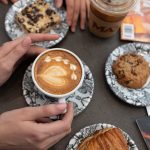 MATTO FRANCHISE
A Revolution is Brewing
LEARN MORE HERE:
https://www.mattofranchise.com/
=================================================================
HOW ARE BANKS RESPONDING TO LOANS FOR NEW BUSINESSES?
Today's guest is Reginald Heard – Founder and CEO of Bankers One Capital.
HOW ARE YOU MARKETING AND GETTING THE WORD OUT THAT YOUR BUSINESS IS GETTING READY TO REOPEN? Laura Skulman, Director of Marketing and Events for B&D Burgers in Savannah Ga.
HOW FRANCHISORS ARE CREATING A DIGITAL STRATEGY AS THE ECONOMY OPENS UP – Today's guest is Aubree Coderre, National Sales Manager at C-Squared Social
Stephen McCluskey Insurance Expert – Discussing what you can do if your Insurance Company is not paying business interruption insurance due to Covid 19 closure
Michael Einbinder – Founding Partner of Einbinder and Dunn, a Law firm focusing on the needs of franchisees and franchisors
===============================================================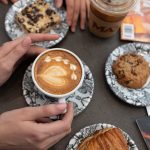 MATTO FRANCHISE
A Revolution is Brewing
LEARN MORE HERE:
https://www.mattofranchise.com/
================================================================
OPPORTUNITIES TO OPEN A RESTAURANT NOW! Today's guest is David Simmonds – Commercial Rental Expert
MasterMind Minutes – One Question – One Expert Answer – Minutes Not Hours
Our guest today is Doug Smith… He is the Director of Sale for ROI Experts which is a digital marketing agency that works with restaurants around the world. ROI Experts generates trackable ROI using their unique ROI engine platform. Doug is 27 year veteran of the radio, sales and marketing. Visit their website at www.roiexperts.com‍