Franchisors and Franchisees Must Learn to Deal with Change
By Ed Teixeira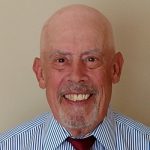 If there is one thing that the Pandemic taught us, especially those in the franchise industry, is that certain events both large and small require change. It is a given that the recent Pandemic represents extraordinary change having last occurred 100 years ago. Franchise brands face frequent challenges requiring change including, a formidable new competitor, franchisee resistance to certain promotional programs, declining franchise system growth or a public relations problem like when the Subway Foot Long Sub, was found by a customer to be less than a foot long. When these situations arise, franchisors and franchisees must be equipped to implement change to meet the challenge.
Expect that franchisors will be required to implement changes to their franchise program from time to time some minor and some major. When a franchisor wants to make a change, based upon the magnitude of the change, it should be communicated to the franchisees before the change is implemented providing advance notice.
* Using the franchise advisory council as a sounding board
* Giving franchisees the courtesy of knowing about the change
* Providing the franchisee community an opportunity to respond
* Enlist select franchisees to help mold the change and avoid a confrontation
Some changes are routine in nature and can be implemented as per an existing policy. For example, a revision or clarification to a procedure in the franchise operations manual. Major changes that may have a direct impact on franchisees demand special attention. In certain cases, the change may not be that significant, but rather the perception by franchisees is that the change is the beginning of "more to come."
Examples of Important Changes Include:
1.Changes to franchise agreements that significantly revamp contract terms, including renewal terms, royalty fees and default conditions. These changes may cause particular concern among franchisees that will be looking to renew their franchise agreement.
2. Changes in marketing or advertising programs which would represent a major departure from the current program.
3. Changes in the direction of the franchise strategy that involve applying resources to a new venture or business.
One of the most effective methods to establish and implement a major change is to involve the Franchise Advisory Council or marketing committee which includes franchisee and company representatives. These committees allow for a dialogue between the franchisor and representative franchisees which can help to foster positive franchise relations and establish a buy-in from existing franchisees.
When franchisors implement a major change that lacks franchisee involvement or advance notice it can be a recipe for trouble. To maintain positive franchise relations before implementing an important change the franchisor should gauge how the change could affect franchisees by obtaining feedback from franchisor field staff and select franchisees.
If feedback indicates a strong resistance to the change, the franchisor should consider the situation, and avoid unnecessary confrontations by being flexible. Change is an important aspect of all relationships especially in the world of franchising. It is important that the franchisor and franchisees conduct business within a climate of change that is positive and considers the needs and objectives of both parties.
==============================================================
About the Author: Ed Teixeira
Ed Teixeira is a recognized franchise expert with over 35 years experience in the franchise industry. He has served as a corporate executive for franchise firms in the retail, manufacturing, healthcare and technology industries and was a franchisee of a multi-million dollar home healthcare franchise. Ed is the author of Franchising From the Inside Out and The Franchise Buyers Manual. He has participated in the CEO Magazine Roundtable Meetings with business leaders from around the country and spoke at a number of venues including the International Franchise Expo and the Chinese Franchise Association in Shanghai, China. Over the course of his career, Ed has been involved with over 1,000 franchise locations and launched franchise concepts from existing business models. Ed can be contacted at 631-246-5782 or [email protected]
===============================================
FRANCHISE YOUR BUSINESS: www.franchisegrowthsolutions.com