If you own a business, franchised or otherwise, succession planning is key. What happens to your business when you're gone, or disabled or decide it's time to exit the business and retire….These very important questions are often overlooked by the business owner only to create difficult situations for family members, partners and other stakeholders.
Our article today is presented by Neel Shah or Shah & Associates, P.C. Please free free to contact Neel directly after you read the article and have questions regarding a succession plan for your business
What Are the Key Aspects of Business Succession Planning?
By Neel Shah – Founder Shah & Associates, P.C.
Look at all the Pieces
Having an estate plan for your business is just as important as having an estate plan for your individual purposes. There are many different components that go into a business estate plan including a will, a living trust, a financial durable power of attorney, a succession plan, a buy/sell agreement, and life insurance.
All of these can be discussed directly with an experienced attorney. Your will and your living trust are the cornerstones of your business estate plan.
A will enables you to name who you wish to receive your assets, including your company, if you wish upon your death. A living trust is similar to a will in that it allows you to decide who will receive your assets when you pass away, but this is a private document that has benefits when compared with a will. A financial durable power of attorney enables you to authorize an agent to act on your behalf if you are unable to do so for yourself.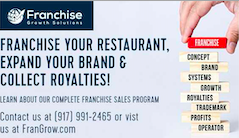 Avoid Mistakes
Your succession plan which might also include considerations of a buy/sell agreement and life insurance is your opportunity to outline what will happen to your company in the future if you were to leave. Many people anticipate that they will continue working in their business forever. However, it can be a big mistake to assume that you will always be able or interested in working on your business. Scheduling a consultation with an estate planning attorney who has familiarity with adapting and creating business succession plans should be the cornerstone of the next steps that you take in planning your company's future.
———————————-
Meet the Author: Neel Shah
My law practice is focused on helping individuals, families & business owners to protect their wealth & their legacy for current & future generations. Estate taxes, lawsuits, poor/inadequate planning, the escalating costs of nursing homes/long-term care are such sources of attack.
My past & present clients include parents, grandparents, children, established corporations, LLCs, individual entrepreneurs, and start-up ventures.
Clients value my diverse training & expertise across the Wealth-planning, Business Law & Real Estate Law disciplines.
I use my skill set to foresee, analyze & implement business-succession techniques for my corporate and individual clients as they initiate different stages of their lives & business ventures. I provide relevant, actionable advice for Estate Planning & Asset Protection strategies for families, business owners & real estate investors so their business actions do not jeopardize their family's wealth.
Contact Neel Shah: http://lawesq.net/