Each episode runs approximately 15 to 25 minutes and features an expert guest covering one question. The entire series is posted & update on this page so you can binge watch back-to-back "episodes". New episodes are added each month so keep coming back to view the experts on an insightful topic that is sure to help you build, grow and run your business.
Photo by AbsolutVision on Unsplash
www.franchisegrowthsolutions.com
WHY IS IT MORE IMPORTANT THAN EVER FOR LEADERS TO HONE THEIR LISTENING SKILLS & HOW CAN THEY DO THIS
MasterMind Minutes shares expert business information in Minutes Not Hours.
My guest today is Stephen Kohler. Stephen is the Founder & CEO of Audira Labs. Audira Labs enables leaders, teams and organizations to amplify their leadership through transformational 1:1 executive coaching and, music-infused, experiential team effectiveness workshops.
Stephen brings passion for people along with 25 years of extensive corporate experience within organizations ranging from startup to Fortune 100, across multiple industries. His credentials include an MBA from University of Chicago's Booth School of Business, a BA in Philosophy from Northwestern University, and is a certified Professional Coach (PCC. CPCC) and Balanced Scorecard Professional (BSP). His passions include spending time with his wife, two children and two dogs. He is a life-long musician, avid BBQ enthusiast and loves traveling the world.
Contact Stephen at: https://audiralabs.com/
Contact Gary at: [email protected]
https://www.franchisegrowthsolutions….

==============================
MasterMind Minutes INVESTING IN PUBLICLY HELD RESTAURANT COMPANIES -WHAT DID THE PANDEMIC TEACH US?
Today's guest is Roger Lipton – Roger is an investment professional with over 4 decades of experience specializing in chain restaurants and retailers, as well as macro-economic and monetary developments. After earning a BSME from R.P.I. and MBA from Harvard, and working as an auditor with Price, Waterhouse, he began following the restaurant industry as well as the gold mining industry. While he originally followed companies such as Church's Fried Chicken, Morrison's Cafeterias and others, over the years he invested in companies such as Panera Bread and shorted companies such as Boston Chicken (as described in Chain Leader Magazine to the left) .
He also invested in gold mining stocks and studied the work of Harry Browne, the world famous author and economist, who predicted the 2000% move in the price of gold in the 1970s. In this regard, Roger has republished the world famous first book of Harry Browne, and offers it free with each subscription to this website.
In the late 1970s, Roger left Wall Street to build and operate a chain of 15 Arthur Treacher's Fish & Chips stores in Canada. In 1980 he returned to New York, and for the next 13 years worked at Ladenburg, Thalmann & Co., Inc. where he managed the Lipton Research Division, specializing (naturally) in the restaurant industry. While at Ladenburg he sponsored an annual Restaurant Conference for investment professionals, featuring as keynote speakers friends such as Norman Brinker (the "Babe Ruth" of casual dining) , Dave Thomas (Wendy's) , Jim Collins (Sizzler & KFC), Jim Patterson (Long John Silver's), Allan Karp (KarpReilly) and Ted Levitt (legendary Harvard Business School marketing professor, and author). Roger formed his own firm, Lipton Financial Services, Inc. in 1993, to invest in restaurant and retail companies, as well as provide investment banking services. Within the restaurant industry he currently serves on the Board(s) of Directors of both publicly held, as well as a private equity backed casual dining chains. He also serves on the Board of a charitable foundation affiliated with Israel's Technion Institute.
The Bottom Line: Roger Lipton is uniquely equipped as an investor, investment banker, board member and advisor, especially related to the restaurant, franchising, and retail industries. He has advised institutional investors, underwritten public offerings, counseled on merger transactions, served on Board(s) of Directors, public and private, been retained as an expert witness, conducted valuation studies and personally managed a successful investment partnership, all specializing in restaurants/retail. He has studied great success stories over the last 40 years, from McDonalds to Shake Shack. Even more important he has watched scores of companies stumble and sometimes fail.
Contact Roger at: https://www.liptonfinancialservices.com/contact/
Contact Gary at: [email protected]
www.franchisegrowthsolutons.com

=========================
MasterMind Minutes – BIGGEST CHALLENGES FACING A START UP OR EMERGING BRAND FRANCHISORS?
One Guest – One Question – One Expert Answer – Minutes Not Hours
WHAT ARE THE BIGGEST CHALLENGES FACING A START UP OR EMERGING BRAND FRANCHISORS? Today's guest is Evan M. Goldman. Evan is a partner at A.Y. Strauss and serves as chair of the Franchise and Hospitality practice group and co-chair of the Litigation practice group. Evan is a leading expert on franchises, working closely with both franchisor and franchisee clients to draft, negotiate, and register disclosure documents, franchise agreements, and related key documentation. Evan represents franchisor and franchisee clients in dispute categories such as terminations, breach of contract, trademark disputes, fraud claims, employment matters, and enforcement of non-competes.
Contact Evan at:https://www.aystrauss.com/professionals/evan-m-goldman-esq/
Contact gary at: www.franchisegrowthsolutions.com
========================================
========================================
IN THIS TIME OF UNCERTAINTY, PANDEMICS, SOCIAL UNREST AND A TUMULTUOUS ELECTION YEAR, HOW CAN PEOPLE STAY MOTIVATED AND WORK TOWARD A MORE POSITIVE PERSONAL AND COMMUNITY FUTURE?
Today my guest is Jermain Miller, the Founder of MiLL Real Estate and CEO of Jermain Miller Consulting.
Prior to launching MiLL RE in 2015, Jermain carved his way to being one of the top real estate professionals in NYC after being homeless and starting with only 93 cents in his bank account.
Because of a hunger and desire to succeed, his dedication to white glove client service and turnkey elegance coupled with his passion to help others, MiLL RE became an extension of his esteemed reputation built over years in New York City.
In late 2017 after living the dream of becoming a business owner as well as opening 3 real estate offices in less than 2 years, Jermain launched Jermain Miller Consulting which helps motivate, train, coach and strategize with people as well as corporations on how to be the greatest versions of themselves through the science of personal achievement, definiteness of purpose and by living their dreams.
He is also a best selling author of two and soon to be three books Wake Up and Win and now Wake Up and Live…
You can reach Jermain at: [email protected]
You can reach Gary at: [email protected]
www.franchisegrowthsolutions.com
www.franchisemoneymaker.com

IN THE CURRENT ECONOMIC CLIMATE & LENDING ENVIRONMENT, WHAT ARE BANKS LOOKING AT WHEN CONSIDERING A BUSINESS LOAN.
Today's guest is Reg Byrd.
Reg is the Managing Partner DCV Franchise Group
For over 25 years Mr. Byrd has been a business venture strategist assisting entrepreneurs with a focus on financing, business plan development, financial projections and blueprints for aggressive return on investments. The scope of his work ranges from sole proprietorship businesses to capital intensive Fortune 500 hotel development projects. To date, DCV Franchise Group has served more than 300 franchise systems placing debt for franchisees in the U.S., Puerto Rico, Panama and Canada.
Contact Reg at https://lnkd.in/eDhmeqs
Contact Gary at: [email protected]
Learn more at: https://www,https://lnkd.in/d89cb29

HOW TO EVALUATE A STARTUP OR EMERGING BRAND FRANCHISE WITH ONE OR NO FRANCHISEES?
Our Guest Today is: Ed Teixeira.
Ed has over 40 years of experience in the franchise industry and is the VP Franchise Development for FranchiseGrade.com a leading franchise market research firm. Ed is the author of Franchising from the Inside Out and The Franchise Buyers Manual and has spoken before the International Franchise Expo, Chinese Franchise Association in Shanghai, China and has lectured at the Stony Brook University Business School on Franchising.
Contact Ed at: https://www.franchisegrade.com/. 1-800-975-6101
Contact Gary at: [email protected]
Learn More About Franchising: https://www.franchisegrowthsolutions.com

WHAT SHOULD EMPLOYERS THINK ABOUT WITH RESPECT TO LIABILITY CONCERNING EMPLOYEES GETTING CORONAVIRUS AT THE WORKPLACE?
today's guests are:
Joel Greenwald is the Founder and Managing Partner of Greenwald Doherty LLP, a national management-side employment law firm. Focusing on labor relations and employment law. AND Michael Einbinder is a founding Partner of Einbinder & Dunn. He is a participating member of the American Bar Association Forum on Franchising.
Contact Michael at: [email protected] – Contact Joel at:[email protected].com

HOW A COMPANY CAN SUPPORT THE COMMUNITY, ITS EMPLOYEES AND ITS FRANCHISEES IN TIME OF CRISIS – Today's guest is Hector Westerband. Hector is the Founder and CEO of ACAI EXPRESS. He has over 20 years in the hospitality industry. He was introduced to the amazing Acai Stone Fruit. It was there where he started his own Acai Food Truck Called Acai Express in 2013.development.
Acai Express: https://lnkd.in/eESYZ6U

WHAT ARE THE FRANCHISE BRANDS THAT ARE DOING WELL DURING AND WILL DO WELL AFTER THE PANDEMIC? – Today's guest is Lance Graulich
Lance is the founder & CEO of ION Franchising, an industry leading franchise consulting and development group, that represents over 500 franchise brands & business opportunities within 90 categories. Lance helps prospective entrepreneurs find their perfect franchise for FREE.

ARE YOU OVERLOOKING POTENTIAL MONEY SAVING CHANGES IN THE FEDERAL TAX LAWS THAT WERE INCLUDED IN THE COVID STIMULUS BILLS? – Today's guest is MICHAEL IANNUZZI
Michael Iannuzzi is a partner and co-leader in Citrin Copperman's franchise practice providing a variety of services to a wide spectrum of clients within the franchise community.

GROWING YOUR FRANCHISE COMPANY POST COVID-19 – Today's guest is Harold Kestenbaum.
Harold is a franchise attorney who has specialized in franchise law and other matters relating to franchising since 1977. https://youtu.be/OOCXqhGPA_U
WHY DO FRANCHISEES FAIL – Today's guest is Tom Scarda, CFE, Founder & CEO of the Franchise Academy, Best selling author and Podcaster.

================================================================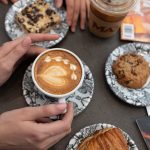 MATTO FRANCHISE
A Revolution is Brewing
LEARN MORE HERE:
https://www.mattofranchise.com/
=================================================================
HOW ARE BANKS RESPONDING TO LOANS FOR NEW BUSINESSES?
Today's guest is Reginald Heard – Founder and CEO of Bankers One Capital.

HOW ARE YOU MARKETING AND GETTING THE WORD OUT THAT YOUR BUSINESS IS GETTING READY TO REOPEN? Laura Skulman, Director of Marketing and Events for B&D Burgers in Savannah Ga.

HOW FRANCHISORS ARE CREATING A DIGITAL STRATEGY AS THE ECONOMY OPENS UP – Today's guest is Aubree Coderre, National Sales Manager at C-Squared Social

Stephen McCluskey Insurance Expert – Discussing what you can do if your Insurance Company is not paying business interruption insurance due to Covid 19 closure

Michael Einbinder – Founding Partner of Einbinder and Dunn, a Law firm focusing on the needs of franchisees and franchisors

===============================================================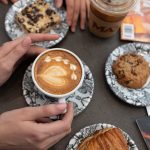 MATTO FRANCHISE
A Revolution is Brewing
LEARN MORE HERE:
https://www.mattofranchise.com/
================================================================
OPPORTUNITIES TO OPEN A RESTAURANT NOW! Today's guest is David Simmonds – Commercial Rental Expert

MasterMind Minutes – One Question – One Expert Answer – Minutes Not Hours
Our guest today is Doug Smith… He is the Director of Sale for ROI Experts which is a digital marketing agency that works with restaurants around the world. ROI Experts generates trackable ROI using their unique ROI engine platform. Doug is 27 year veteran of the radio, sales and marketing. Visit their website at www.roiexperts.com‍